Semen Available
Add More Milk and More Meat to your cow herd with Nile Valley Shorthorn Bulls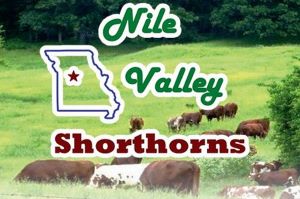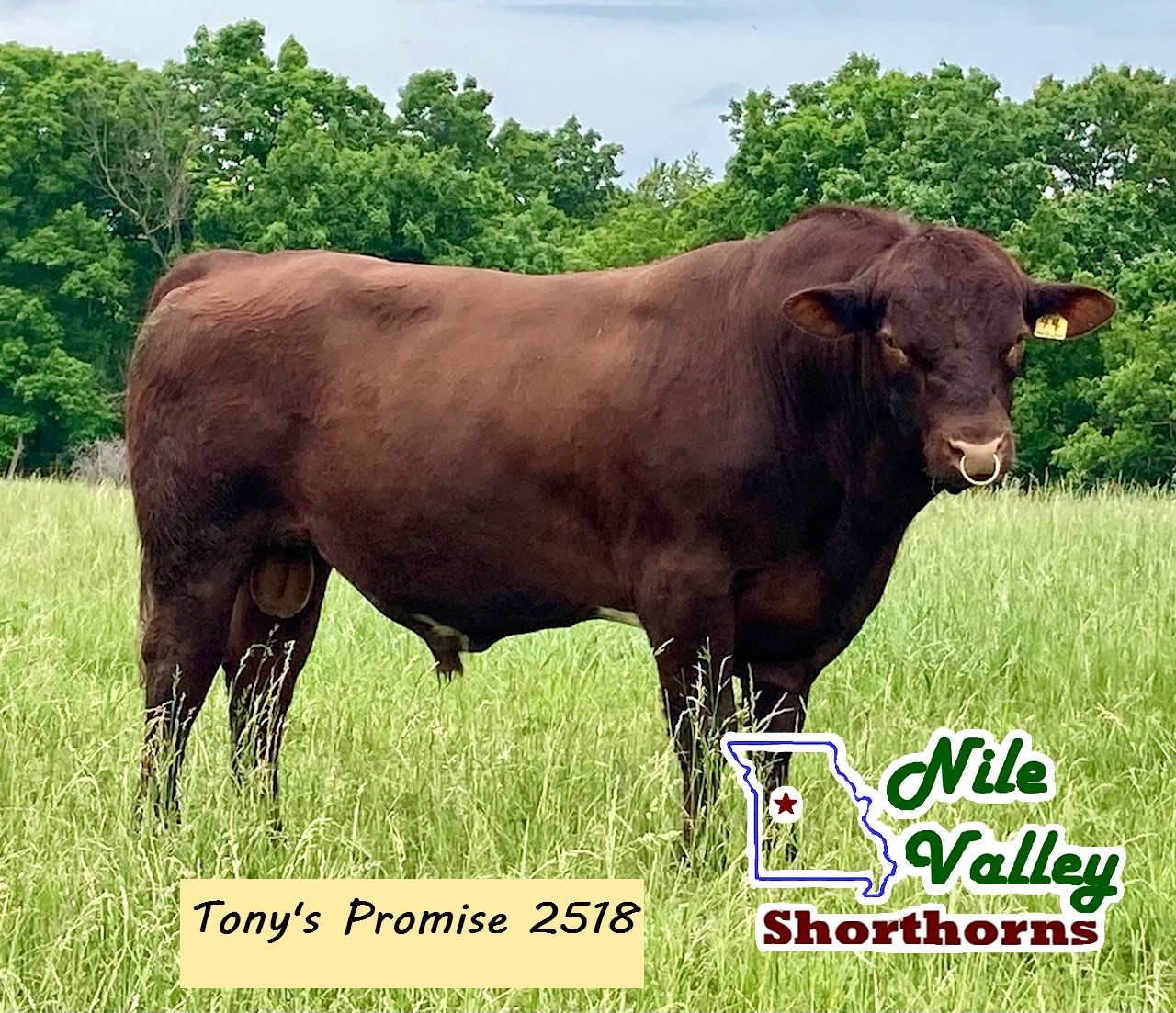 Nile Valley Tony's Promise 2518 reg# 4277869 DOB 9-01-2018
82# BW 667# WW 1030# YW
Frame 5.4 40.7 Scrotal at Yr Fescue Tolerance Index 25 50K
Tony's Promise 2518 is a very docile, smooth polled bull that exhibits superb feet and leg structure.
This deep cherry red sire combines strong growth to weaning numbers with depth of rib and muscle while excelling on grass.
This slick hided calving ease bull is fescue tolerant & 50K genomic tested.
TH free, PHA free, DS free.
Backed by Performance trait leading sires – Prime Time Teddy & Gold Card 5042.
From the highly maternal Ada tribe; this great uddered cow family has deep roots at Nile Valley dating back to 1903.
While nursing his Performance Award Dam; Promise 2518 achieved 667# WW on grass with no creep, a smashing 120 herd ratio.
Top 25% EPD BW, Top 10% WW, YW, $ F Index; Top 5% Stayability His progeny's phenotypes are stunning.
Use Promise 2518 with Confidence & Sleep Easy at Night.